Need Easy Extra $350+/Month For Free?
SurveyJunkie: Make $5-$25 in your free time. Just take online surveys, participate in Focus Groups and trying new products. Join SurveyJunkie Now!
Every Entrepreneur needs a checking account for their financial needs. Whether you are into a startup, small business, sole proprietorship, or any other business, everyone must separate their business transactions from their finances. If you do not differentiate your finances from the business ones, you may open various risks, including liability for business debts and lawsuits or issues while filing your taxes. Before listing the best business bank accounts for Entrepreneurs, startups, and tiny business houses, you must first understand what these accounts are meant for.
What Are B
usiness Bank Accounts?
A Checking Account is just like any other Bank Account but with unlimited deposits and withdrawals, making these accounts beneficial for Business owners or Large Enterprises who do not have any limited financial transactions.
Business checking accounts mostly have some fees, minimum balance requirements, and monthly transaction limits. Still, once you go through the benefits of different types of business bank accounts, you may find the most suitable one for you.
Considerations For The Best Business Bank Accounts
One should consider certain factors before choosing the best option from the best business bank accounts pool. They are as follows:
Minimum Balance and deposit requirements

Monthly transactions
Maintenance fee
Bank location and size
Features

There is not to worry about the problems. You can choose from the options.
The Best
Business Bank Accounts In 2023
This article will help you choose the best business bank accounts for your business. 
Chase Total Business Checking
It is one of the most popular and best checking accounts for business, preventing you from the hassle of limited transactions per month. With a maintenance fee of $15 per month, you can experience the benefits of 100 free monthly transactions, unlimited electronic deposits, and access to a vast network of ATMs.
Monthly fees are also reduced to some amount if you enroll yourself in paperless/ e-statements.
Visit: Chase
Novo
If you are looking for a checking account free of maintenance fees, Bank Novo is the one for you.
Novo is the best example of a digital account that allows one to do every step, from opening an account to daily transactions from the application itself. In addition, the account is free of any minimum monthly deposit amount except for a $50 opening deposit, provides unlimited transactions and transfers, and accesses various business tools such as Zero, Slack, etc.  
Some beneficial points of Bank Novo are:
No monthly maintenance fee.

No minimum balance is required.

Free transfers and mailed checks.

Free ATM.
Bank Novo ensures you can do everything through the app. Therefore, it is one of the best business bank accounts.
Visit: Novo
Citizens Bank Better Business Checking
This allows the Entrepreneurs and tiny business houses to have 200-500 transactions per month depending upon the products and without fees.
The Citizens Bank Better Business Checking has more than 3000 ATMs and has built-in benefits such as Online, Mobile, and Phone Banking to conduct online transactions. This account's major feature is that it provides access to other essential parties, such as an accountant or bookkeeper, in a controlled manner. So, it is the best small business checking account.
Visit: Citizens Bank Clearly Better Business Checking
US Bank Silver Business
US Bank Silver Business checking account is a better option for comparatively new and young business people or entrepreneurs with relatively fewer monthly transactions, as they just entered the business world. It provides users with five free cash deposit units per month. The US Bank also offers other services such as a Free card reader, digital invoicing, and credit on payroll services.
It gives you 25 accessible cash deposit units per month.

It has a total of 3,067 branches and 4,771 ATMs. 
U.S. Bank owns corporate naming rights to the following:
U.S. Bank Stadium in Minneapolis, Minnesota
It is a sponsor of:
Denver Broncos – Official Bank of the Denver Broncos.

Minnesota Vikings – Official Bank of the Minnesota Vikings.

San Francisco 49ers – Official Bank of the San Francisco 49ers.

Utah Jazz – Official Bank of the Utah Jazz.

NHL – Official Partner of the NHL.
US Bank offers:
A free card reader 

View post-digital invoicing

A $200 credit on payroll services 
This is a good account for those who want a familiar bank. So, it is one of the best business bank accounts.
Visit: US Bank Silver Business
Huntington Bank Unlimited Business Checking
This is the best option for small business owners custom-made or tailored business needs. Huntington offers exciting benefits such as Remote deposits, Tools and resources for small business owners, Unlimited monthly transactions, and Sweep Services.
In addition to mentioned services, it also provides some bonus solutions such as a fraud Tool, up to 25 returned deposit items per month, two incoming domestic wires per month, etc. This bank also has a tool named "The Hub" for business checking accounts, consisting of several digital tools for cash positioning and cash flow forecasting activities. It is an excellent resource for managing revenues and expenses.
Visit: Huntington Bank Unlimited Business Checking
TD Business Convenience Checking Plus
This Business Convenience Checking Plus is the perfect link between your checking account with your Business Checking Plus account. It maintains the account balance and helps waive the monthly maintenance fees.
It gives 500 free transactions per month to the users. The funds deposited are available the next business day. TD Business also gives access to other solutions, like merchant solutions, business loans, and credit business lines. Therefore, it is the best business checking account.
Visit: TD Business Convenience Checking Plus
Navy Federal Business Checking
If you or your family has ties to the armed forces, DoD, or National Guard, then Navy Federal Business Checking is a fabulous choice for you to consider. This business checking account is better for new business owners with low-volume transactions. Additionally, there is no monthly maintenance fee required in this bank.
Navy Federal charges $0.25 for all non-electronic transactions, but the initial 30 are offered for free. Depositing up to 12 checks simultaneously counts as a single transaction. The account has a debit card, free starter checks, and digital banking access.
If you want to begin a business with a meager volume of transactions, you can choose this Bank account. One of the small best business bank accounts.
Visit: Navy Federal Business Checking 
BBVA Business Connect Checking
BBVA is a lesser-known bank. It's not region-specific. They have branches in several states, including Alabama, Arizona, California, Colorado, Florida, New Mexico, and Texas.
This Business Connect checking account has no minimum balance requirements or monthly fees. This makes it a preferable choice for those who want to start their new small business.  
BBVA is an Allpoint partner with more than 55,000 ATMs nationwide network. No fee is charged to you for using BBVA Business checking ATM account. You'll get similar benefits at participating 7-Eleven ATMs nationwide.  
There are also some online facilities available in this BBVA business checking account. Visit: BBVA
Some benefits of this bank account include the following:
Up to $5,000 free cash deposits per month. 

Mobile deposits

Free online banking, mobile banking, and digital bill pay 

Free unlimited transactions 

Account alerts 

Free online statements 
Axos Banking Basic Business Checking
This Bank has no physical appearance at all. It is an online-exclusive bank. So if you need to open an account in this bank, you don't need to visit a branch in person.
Axis Bank is one of the top choices for you to consider. As a new customer, you get $50 by using the promo code "NEW50" when signing up for a business checking account. However, if you want a bank bonus, you must maintain $1000 or more in your account in the first two months of opening the account.  
Some of the benefits you get from this account are :
No monthly maintenance fee required 

200 free transactions per month 

Free bill pay 

First 50 checks free 

Quickbooks integration 
So, the only drawback of using Axos is that you can't deposit cash because it is an online business bank account. If Online only banking suits your need, Axis Bank is the better choice.  
Visit: Axos Bank
Advantages of a Business Bank Account
A separate business bank account is essential to managing your small business. 
Most corporate bank accounts have advantages and conveniences. Here are the top four justifications for opening a business bank account.
Limited liability defense
Business banking reduces your liability by keeping company and personal funds apart.
The chief counsel at LegalZoom, Chas Rampenthal, advised that you should always keep your personal and business finances separate, regardless of the kind of business you run. 
Consumer purchase security
Merchant accounts, which offer purchase protection for your customers and protect their personal information, are frequently provided by banks as a business banking alternative. The best credit card processing services should include this option, which can increase client happiness and strengthen brand loyalty.
Professionalism 
Checks drawn on a business bank account can be made payable to the company, which presents a more professional image than requesting clients to make checks payable in your name. Your customers can also pay with a credit card, and the workers have financial control over the company.
Available credit
Some banks offer a line of credit option to utilize in an emergency. Many additionally provide business credit cards that you may use to establish a credit history for your start-up company.
Consider these four different kinds of company bank accounts.
There are various kinds of company bank accounts, just like personal banking. You might need to create multiple accounts, depending on your requirements.
The four most popular kinds of company bank accounts are listed below:
Checking account: For managing payroll, bills, and other fundamental financial responsibilities that keep your business going, a business checking account is an attractive option.
Savings account: You'll need a business savings account and a checking account to retain your earnings.
Merchant account: If you want to start taking credit and debit card payments, ask your bank if you can open a merchant account.
Credit card account: A business credit card can be used for unforeseen expenses or other small purchases for your company. For new business owners or those with poor credit, the main advantage of a credit card is that it can assist in establishing or raising your company's credit score.
Is opening a company bank account necessary?
The establishment of a business bank account is not mandated by law. Depending on the type of business you want to start, it can be nearly impossible. Opening and using a corporate bank account, however, has several advantages.
Tax Purposes 
The IRS strongly advises business owners to have a separate bank account specifically for their company. With a completely separate account from your account, tracking sales and business spending will be a lot simpler. It can also greatly simplify matters if there is an IRS audit. You would keep up-to-date books to demonstrate that your firm is legitimate and not just a side project.
Fraud Protection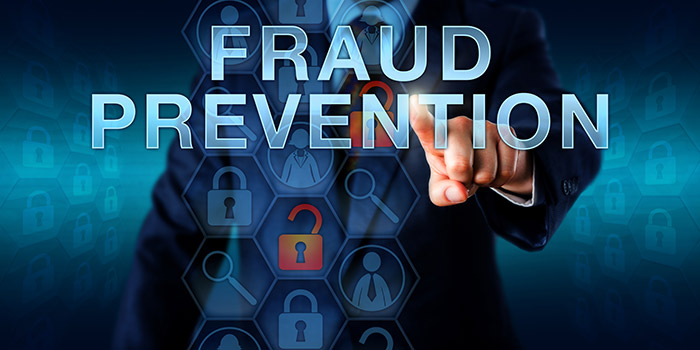 You must obtain an employer identification number to open a business bank account (EIN). The simplest way to understand an EIN is as the commercial equivalent of a Social Security number (SSN). Business accounts are more vulnerable to fraud since they see a lot of activity in financial transactions connected to their operations. You can encrypt your personal information using an EIN instead of your SSN.
Purchasing Power(PP)
You can encrypt your personal information using an EIN instead of your SSN. The simplest way to understand an EIN is as the commercial equivalent of a Social Security number (SSN). Business accounts are more vulnerable to fraud since they see a lot of activity in financial transactions connected to their operations. An EIN usage in place of your SSN to secure your personal information.  
Access To Business Loans
You must have a business bank account, which is one of the essential prerequisites for a bank to accept a loan application. Future events are unpredictable and sudden, and significant economic changes frequently occur. A company loan will probably be necessary for you at some point. The last thing you want to do when you unexpectedly need to borrow money is go through the hassle of creating a bank account.
See also: Best ways to get cheaper Spotify premium
Idea of Professionalism
In the commercial world, everything is essential, but professionalism is unquestionably a key factor. Your company may turn off potential partners or suppliers if they feel unprofessionally conducted. Think about how you would react if you received a check from another company drawn on a personal account. Indeed, you would still get your money, but would you respect this person and their enterprise? You may end any uncertainty about your company by opening a business bank account. Business bank account holders instantly receive a valuable benefit: a perception of professionalism.
See also: Where to Get Quarters During a Coin Shortage: 10 Places to Look.
Frequently Asked Questions
Am I able to open a company bank account on my own?
After choosing a bank, opening a business bank account is simple. To start the procedure, either visits a nearby branch or go online. Here are a few of the most frequent paperwork requests banks make when you open a business account. Some banks might demand more.
How much cash require to start a business bank account?
Typically, banks need an opening deposit of $5 to $1,000 to get things started. Some require a monthly maintenance fee, while others require no initial payment.
Do solo proprietors require a company checking account?
A solo proprietor is not legally necessary to have a separate business account. We strongly advise against utilizing your account for professional purposes, nevertheless. You can save time and money long-term by opening a business bank account for a minimal outlay.
Which bank is the best to open an account with?
Bluevine is fantastic if you need online banking. Lili or Found are attractive options if you are a solopreneur with accounting demands. Chase is the best credit card if you need one, or Wise is good if you make many overseas payments. Also, your local credit union is typically where local businesses with limited resources will succeed most.
If I want to keep my money, which bank should I pick?
If you want to reduce your expenses, Bluevine is the finest banking alternative. With balances up to $250,000, you can get 2.0% interest, and that interest rate is meager. You only have to use $500 of your Bluevine MasterCard or receive $2,500 in client payments into one of your Bluevine checking accounts or subaccounts each month.
Conclusion
In conclusion, if you want to start your own business or use traditional bank accounts in your already established business, these best bank accounts are outstanding. To do business in a stress-free way, you don't have to worry about the monthly financial transactions limit. Just go for one of the options available in the various business checking accounts: your budget, suitability, and choice of features required.
See also: ClickBank Review: How to Make Money with ClickBank (2023)