Need Easy Extra $350+/Month For Free?
In today's world where everything is simply a click apart. Booking a cab or flight, creating an account on social media, making a resume even everything just a click away. Blogging, on the other hand, is a profession that has hit the spotlight for a while now. For newcomers, the question is, how to start a blog? There is a much bigger question we should ask, what is a "Blog"?
A blog is a slang for the weblog. Similar to journals we write in our diaries, a blog/weblog is are the virtual journal for the whole world to see. It is a platform for a writer or various writers who came together.
The blogs on a blog page go in latest to oldest format. Over the decades the structure of the blog has kept on changing. Today, it has a header, main content, a sidebar, and a footer. These are essential for a blog, and learn how to start a blog.
In today's world, the blog can be of any topic or business. It started with the idea of business ideas and sites, but the blog over the years has changed. Today people make the blog for everything even for their experience sharing.
Travel blogging is one new trend. But this content isn't about just blogs or their history. It is more about, how to start a blog and make money out of it?
Why Do People Blog?
Blogging from pass-time has now turned into a profession. People professionally write on on blogs. The travel blogs and cooking blogs are the most prominent style of blogging. Fashion blogging has also hit the spotlight in the past recent years.
To make a successful blog, you have to overshadow the current bloggers to bring you might in the web world. The world has too many bloggers, and standing out from others is nothing but a race, like in art one gets appreciated, when they bring something new.
In the blogging world, you will also have to bring something new to present to the world. The newer, the better!
The question is still unanswered. Let's break it down. First part will deal with how to start a blog and the other about making money out of it.
How to start a blog, many newcomers start by just creating a primary site with no designs. This leads to less attractive looks. Blogging is more like showbiz, the more attractive, the more views and appreciation.
To start a blog, you have ensured that you have time for the blog. It may seem that blogging needs no time. Well, it requires a similar time that of a job. People nowadays hire content writers for blogs.
How to Start a Successful Blog?
Take Time to Decide, What to Write
You should have sufficient time to devote yourself to a blog. If not then that is no way you will ever know how to start a blog.
Then you need inception. The inception of what the blog will be about? There are various blogs in the market, travel, cooking, gaming, movie reviews and whatnot.
Once decided, choose the way of how you start a blog. The approach means, your domain, create a DIY website, pay for an area or go with a free domain.
Choose a Domain and a Hosting Plan
The market is filled with people to help bloggers. WordPress and Blogspot are the reigning kings of this market. The question arises in the minds of students, who want to start a blog that, how to start a blog for free?
You have two choices, use a free package by WordPress, Blogspot, Wix and much more, or create your site(if you are an IT pro).
WordPress and companies like these provide us with a free domain under their name. They also allow us to customize our blog in our way. It is an excellent start for a beginner to start a blog. Wix is a new startup that platform that allows you to create more interactive blogs.
There are packages provided by these websites. You can also prefer to get your domain. GoDaddy, allows you to create your business websites. For hosting, you can press this link to get some of the best deals on Black Friday.
Start using TLDs and CDNs.
Once you have decided on your platform from where you want to create, every blog site, also provides a guide, "How to Start a Blog." There you can learn more so that you create an interactive blog. The next thing is to create your domain name.
Domain will be your identity on the world wide web. It is better to create your own identity than going on with third-party domains. Try using a top-level domain(TLD).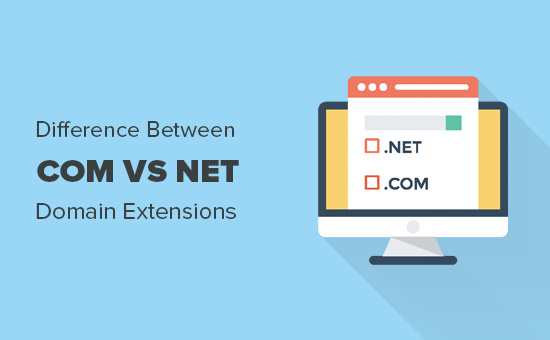 What are TLDs in simple terms .com or .net, such domains will provide a much wider approach to people?
The next step is to find a good web hosting site; if you are doing a self-created site, you will require a web hosting services. Web hosting services are a must for all self-created bloggers.
Sites such as WordPress, Blogger, Wix provides a web hosting services. If you are with them, you are sorted. The sites work in a small process.
At first, you will have a Virtual Private Server(VPS), as your views and likes cross the thousand mark per day, you will have to shift towards Content Delivery Networks(CDN).
CDNs will increase your viewership and will deliver more of your content to the search pages. Systems like W3 Total Cache or WP Super Cache can turn browsing to ensure more of your delivery.
Initially, it might seem like a waste of time but, when gradually your viewership will increase, it uses become more and more critical. CDN setup is important, to provide a tremendous global viewership.
A blog that might work quick and easy in India, but there might be a problem if someone tries to open it in the United States. CDN makes this problem a great solution.
Once your CDN is set up, your blog is ready, and you have great viewership. You have great content; people love your blog.
Your blog is ready, and that is how to start a blog.
How to Monetize Your Blog & Start Earning?
Now that you have learned how to start a blog. Let's focus on making money out of it. Now let's focus on the part where we learn how to create a website for money purposes. It is better to buy a package of a site.
Analyze Your Blog's Potential
Before you start monetizing, you have to analyze and be consistent in your blogging. If you lack behind, then there is no monetization. It isn't that you have established a blog n no more content and you will keep on earning.
You have to be consistent, after learning how to start a blog, let's move to be consistent and analyzing the blog.
Consistency comes to form you inside, keep creating content for the blog and be a great blogger and keep up with the expectations of the viewers.
To get more views, you will have to choose from the plans provided by the WordPress and other blogging sites.
You might like – 
20+ Passive Income Ideas to Make Money on Autopilot
25 Best Paid Survey Sites (Take Surveys for Money)
Start Monetizing
Monetizing also becomes the hardest part, cause for everything you to work you have to keep on improving your blog and creating content. Trust us this takes most of the time.
Install an AMP(Accelerated Mobile Pages). It is an initiative by Google, to increase the mobility of the content and your blog. Then, install Google Analytics.
This will help you to keep track of your efforts while creating the blogs. This is a decent way to keep a track for your results. To make money out of a blog, start by the baby, initial steps.
Learn and increase SEO
Start by installing google webmaster tools; these tools help you to learn SEO, the keywords and their ranking. This will also grant you to submit an XML sitemap and track the keywords impressions.
Learn the SEO, Search Engine Optimization. Learn the fundamental principles of SEO. This will increase your level in the browsing of search engines such as Google. After all, this gets much more serious with the blog.
Start monetizing through various sites.
You will have to build outstanding and useful content on a regular basis. Your blog should be, unique, keyword-centric and very infotainment. The most optimum way of making money from your blog is through email marketing, simple an easy.
This is the simplest way you could be offered, but to do so, you have signup yourself at any email marketing platform. Some of them are, Aweber, ConvertKit, Constant Contract, InfusionSoft and many more.
To get a more engaging blog, you need to be more social. Creating a blog isn't an easy task. If you wish to reach more success, you have to become social.
You should link with similar bloggers. Start by engaging with people, on Instagram, Facebook, and such social media platforms.
The most significant strategy you should follow is to building the blog and boosting your search in search engines. The all-time strategy is to increase your Google SERPs.
You can help use this strategy to reach the top ranking on search engines, searches on any nearly search keywords.
Content Marketing can be done by many platforms such as Medium and Scribd. It can also be done by answering questions concerning the blog on Quora and Reddit, and with vines and videos on YouTube and Vimeo and many other means.
Final Monetization
The final step is to monetize your content. This is the final step to how to start a blog and make money out of it. You can make money out of various ways.
Advertising Income is the platform where many bloggers start. This is like a starting line for money making blogging. It is kind of similar to making money go magazines and newspaper sell ads.
Adsense by Google helps for this such style.
Affiliate is more like where we link a product from a website and make a commission out of it. It is more like you say about something about a product and your viewers end up buying the stuff. You get commission over the sale.
The event is also a new way of earning via blogs — you spreading news of various events and people reading it.
Consultancy is one another way of income via the blog. You can start to consult students and people for their lives and profession consultancy too.
The educational blog can also bring a lot of income than others.
Promoting the business is another way to earn from blogging.
Blogging can also allow you to earn with more than one income source. You can create a blog for multi purposes. The easy way is to do consultancy and Adsense and affiliate products and much other stuff with one blog.
You get your income by two names, Direct income or Indirect income.
Direct income is making money through direct sources and using Adsense and affiliate to products on Amazon.
Indirect is the long stream of income, through indirect sources like starting a consultancy on the blog or such.
You can go to WordPress and check their standard plan for bloggers. WordPress is one site that is the most trusted blogging site there is today in the market, with over 30% sites are under WordPress.
Wix is a platform that provides similar offers such as WordPress. Wix is trying to compete with WordPress with more features at a much lower price. They don't offer a certain number of viewers, as WordPress does.
Summing Up
Blogging nowadays is an upcoming profession, many people are becoming professional content writers. People write travel blogs to earn money.
Also, read – 
How to Get Quick Money? 15 Super-Fast Ways To Make Money
How to Make Money Without a Job (25 Super Easy Ways)
For students, writing blogs become a part for their resume and CV, this shows their passion. This results in getting some level of scholarship for higher education.
Blogging is great, if you want to, write stuff and don't wanna make money out of it that is also fine. But who says no to easy money. If you can maintain a blog, you can get income that is extra for you.